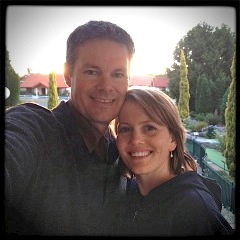 Graeme Hart – Teaching Elder
Graeme spent his formative years growing up in Tasmania. A graduate of the University of Tasmania with a degree in Business, he moved to Melbourne where he worked for six years: four in the automotive redistribution industry and two in the disability service sector.
During this time he returned to Tasmania to marry Allison. They returned to the mainland, settled in Geelong and began attending the Geelong Reformed Presbyterian Church (Geelong RPs). In 2002 he enrolled in the Bachelor of Theology program at the Reformed Theological College (RTC).
In 2005/06 Graeme (plus wife plus three small children) spent 10 months in the USA interning at Lafayette Reformed Presbyterian Church in Indiana. On returning to Australia and following the completion of the B.Th at the RTC he was subsequently called to be the second minister (associate pastor) at the Geelong RPs. Three years later he found himself living back in Melbourne after being called by the McKinnon RPs to be their minister/pastor.
Graeme claims there are six loves in his life! 1. Christ; 2. His wife; 3. His four children; 4. His Church; 5. Coffee; and 6. Hot Chillies! He spends his spare time roasting coffee, participating in the local Park Run at Jells Park, listening to Jazz music and spending time with his wife, Allison.
Brandon Fisher – Ruling Elder
A Yank by blood and an Aussie by choice. Brandon and his wife, Megan, migrated from the States seven years ago with the desire to labour alongside those in the Australian Reformed Presbyterian Church. Brandon works as a mechanical engineer by day and at night morphs into dad of five children and husband. He loves Jesus, his wife, the kids, and a frosty stout. In that order.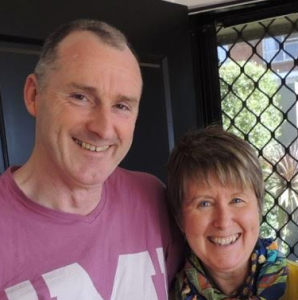 David Stewart – Ruling Elder
David grew up on a family farm in country Victoria and in the 70's came to Melbourne to study …..and stayed. During this time he met Robyn and they married. David loves spending time with his children and grandchildren as well as travelling, getting back to the farm and going out with Robyn for a coffee. David has worked for many years in the Natural Environment Management field.