The beginnings of a collection of resources our church family has found useful. Basic for now but in the years to come will, Lord willing, grow.
Listen. Read. Learn. Grow. Share. – McKinnon church family
A walk through the Bible, Genesis all the way to Revelation, that answers questions such as "Who am I?", "What am I like?" and "What do I need?" – PDF format
A series of talks by Rev. Ken Smith on the subject of Evangelism and Discipleship
Evangelism and Discipleship Part 1
Evangelism and Discipleship Part 2
Evangelism and Discipleship Part 3
Evangelism and Discipleship Part 4
Evangelism and Discipleship Part 5
A little study aid to place in your Bible. Use it during your personal study time or while reading the Bible with someone else.

Four talks from a conference on missional lifestyle and what gospel communities are about.
When: October 4th, 2014
Speaker: Rev. David Lynch from Summerleas Christian Church
Part 1

Part 2

Part 3

Part 4

Below you will find core documents that the above talks drew from. The first is a document written by the Summerleas Church that explains the whys and hows of their gospel communities.
The second document is a summary of the McKinnon session's thoughts on gospel communities. What are they? What do they look like? and Why have them?
Jesus through the Bible – Bookmark
A list of all 66 books of the Bible with a sentence or two explaining how a person can see Christ in each book. – PDF format
Jesus through the Bible – Chart
A timeline beginning in Genesis all the way to Revelation showing key scriptures pointing to Christ. – PDF format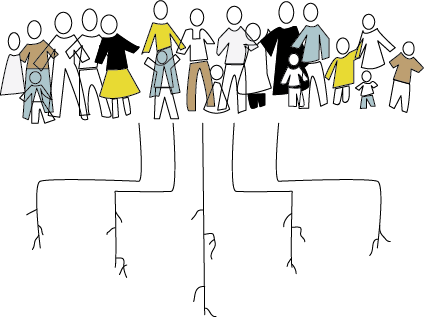 We desire to be a church family who plants other church families. Here you will find a few resources we have found valuable in spurring us on in this vision.

Church Planting Conference 2015
– Introductory talk by Rev. Andrew Stewart –

– Main messages by Rev. Jonathan Haney –



– Church Planting Conference Booklet –