Wanted: Children, Servants, Missionaries
A call for workers to serve in McKinnon, Australia
Practical Needs
There are some particular practical roles currently needing to be filled at MRPC. While we have members serving in these roles, a few people have multiple responsibilities with out much opportunity for respite:
Treasurer
Precentor
Creche workers
Mission coordinators
Youth coordinators
Sunday school teachers
Laborers, planners, builders, helpers for our upcoming renovations, if the Lord is willing
Who We Are
As CHILDREN of the Father, SERVANTS of the King, and MISSIONARIES by the Spirit we are learning to put Jesus and his gospel at the centre of life and faith by reaching UP in transcendent WORSHIP, reaching DOWN in humble SERVICE, reaching OUT in heartfelt MISSION, and growing IN spiritual MATURITY and HOLINESS
The McKinnon Reformed Presbyterian Church (MRPC) was planted in 1946 in the suburb of McKinnon in Melbourne, Australia. After decades of spiritual and numerical growth, culminating in a vibrant ministry and a Sunday School of over 100 children in the 1970s, the church experienced a period of slow decline up to 2008 when the average attendance on a Sunday morning was 8 people. After a careful assessment, the Presbytery of the Reformed Presbyterian Church of Australia decided to spearhead a concerted effort to revitalize the MRPC. Graeme Hart was called as a full time minister of the word to the MRPC in late 2010 and the congregation has experienced the beginnings of a slow work of revitalization, by God's grace. During this time it has become increasingly clear that there is a need for more workers serving Jesus on his mission at the MRPC. The few seed families are overworked and there are many opportunities in the way of mission and service that simply cannot be actioned due to a shortage of workers.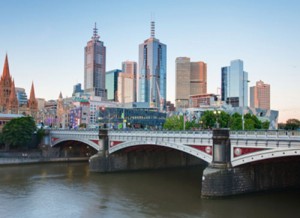 Who we need
Children of the Father
We need people who understand their identity as children of God the Father and who are eager live out this identity practically with us as a family.
Servants of King Jesus
We are looking for servants who recognize that Christians serve the servant King, Jesus, who instructed us to love and care for one another sacrificially.
Missionaries by the power of the Holy Spirit
We desire workers who are keen to live out a missionary identity in all of life. For us, this means watching the game, working in an office or a job site or buying the weekly groceries are just as important as opportunities for missional intentionality as evangelistic Bible studies or special guest worship services.
Ministry Opportunities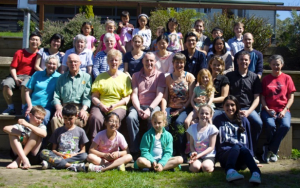 At McKinnon, there are some ministry opportunities that we'd like to pursue but lack the person-power to put them into practice:
Reaching out on a regular basis to the groups that use our church hall: McKinnon Occasional Care, Playgroup, Alcoholics Anonymous and two dance groups.
English as a second language reading classes with the many immigrants in the area who do not speak English as a first language.
Family Fun Nights at the church hall. We used to have these gatherings on a quarterly basis as a great way to invite friends and community contacts for a night of games and food.
Bread Ministry – currently run by a single family, this ministry distributes bread to the shut-ins and struggling folk in the community. The family is looking to share the load and for a break after many years of serving.
Community mentorship – we were recently approached by an alternative school for mentorship candidates to help at-risk students integrate into society.
Your Idea Here – we're always open to hearing and prayerfully considering opportunities God brings along our path.
Ministry is Death
Before you start packing your bags, we ask that you prayerfully count the cost and consult your session. Do some research on our website. Consider whether you feel you could submit to the leadership of the MRPC session. Research our suburb. Melbourne is a city hardened towards Christianity. The recently exposed crimes of those naming the name of the Christ , e.g. the national scandals of the Roman Catholic Church, have not done any favors for the reputation of the church. Most people don't want to hear a bar about Jesus or his gospel. The work here is difficult and often messy. We struggle at times. We're sinners saved by grace who have to ask forgiveness of each other and be forgiven by each other. Visitors come and go but don't engage. The wider church finds it hard to understand our Biblically-grounded worship practice of singing the Psalms exclusively without instrumental accompaniment. If, after considering the cost, you still feel called to come work with us, please contact us using the form below for the next steps.
We are also at the beginning stages of revitalising our building. To read more about that project go here.